What's happening at HandEngravingForum.com

Use this page to see trending posts and threads on the engraving forum.

If you're not yet a member on the engraving forum and you'd like to join, please email Steve Lindsay for the current keyword to register. Send a message to Steve about yourself and that you'd like to join the forum. Contact him through here: http://lindsayengraving.com/mail.htm

---
Use links next to photos to view that thread.

************
Cylinder and Barrel holder
http://www.EngravingForum.com/showthread.php?t=1259


************
Pussy in a tree
http://www.EngravingForum.com/showthread.php?t=12589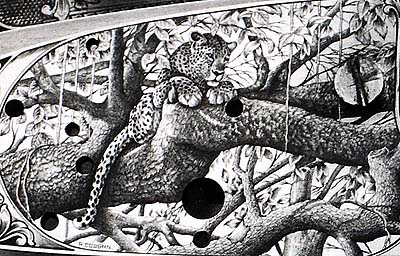 ************
Crazy Horse !
http://www.EngravingForum.com/showthread.php?t=12582


************
Inside Ring Holder for Vise pin plates
http://www.EngravingForum.com/showthread.php?t=12575


************
floral design shading practice
http://www.EngravingForum.com/showthread.php?t=12569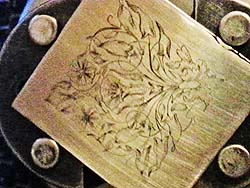 ************
NEW Gold Inlay and Undercut, Template Set
http://www.EngravingForum.com/showthread.php?t=9415


************
Engraved Seiko SKX Watch Case Back
http://www.EngravingForum.com/showthread.php?t=12593


************
More vises for Christmas
http://www.engravingforum.com/showthread.php?t=12536


************
Happy New Year
http://www.EngravingForum.com/showthread.php?t=12590

************
Graduation Lighter
http://www.EngravingForum.com/showthread.php?t=12591


************
Old Kbar new look
http://www.EngravingForum.com/showthread.php?t=12592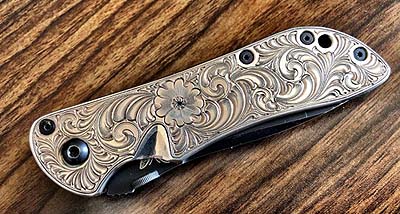 ************
Outstanding Scope on Ebay
http://www.EngravingForum.com/showthread.php?t=12587

************
Help in Kansas
http://www.EngravingForum.com/showthread.php?t=12572

************
Les Schowe inlay template video?
http://www.EngravingForum.com/showthread.php?t=12588
************
Some Bulino from 2017
http://www.EngravingForum.com/showthread.php?t=12579


************
Pussy in a tree
http://www.EngravingForum.com/showthread.php?t=12589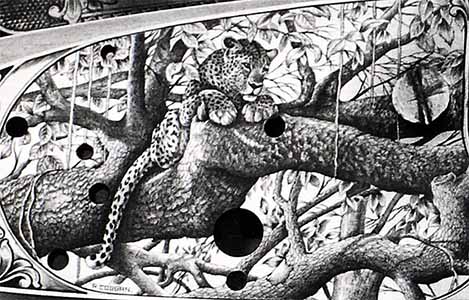 ************
Merry Christmas & Happy New Year
http://www.EngravingForum.com/showthread.php?t=12571


************
sculpting engraving watch Apple
Inline image 2
http://www.EngravingForum.com/showthread.php?t=12543

************
Work Holding
Inline image 6
http://www.EngravingForum.com/showthread.php?t=12585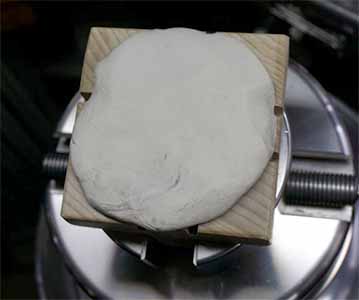 ************
Outstanding Scope on Ebay
http://www.EngravingForum.com/showthread.php?t=12587

************
Chinese dragon
Inline image 5
http://www.EngravingForum.com/showthread.php?t=12547


************
Graver geometry book?
http://www.EngravingForum.com/showthread.php?t=12556

************
Engravings by 276ccm
Inline image 3
http://www.EngravingForum.com/showthread.php?t=8751


************
Hand push engraving tips
http://www.EngravingForum.com/showthread.php?t=12568

************
New Stainless Low-Profile Turntable Vise
Inline image 2
http://www.EngravingForum.com/showthread.php?t=12564


************
Criticism for a newbie
Inline image 3
http://www.EngravingForum.com/showthread.php?t=12570


************
Help in Kansas
http://www.EngravingForum.com/showthread.php?t=12572

************
iPad Pro - Procreate
Inline image 4
http://www.EngravingForum.com/showthread.php?t=12521


************
First attempt
http://www.EngravingForum.com/showthread.php?t=12551

************
Brass Zippo
Inline image 6
http://www.EngravingForum.com/showthread.php?t=12561


************
again
http://www.EngravingForum.com/showthread.php?t=12535

************
Pentel orenz 0.2 mm pencil
Inline image 7
http://www.EngravingForum.com/showthread.php?t=12560


************
Western Bright Cuts with Lindsay geometry?
Inline image 9
http://www.EngravingForum.com/showthread.php?t=12565


************
very NEWBIE
http://www.EngravingForum.com/showthread.php?t=12542

************
Multiple Handpiece set-up
Inline image 8
http://www.EngravingForum.com/showthread.php?t=12562


************
school program suggestions
Inline image 1
http://www.EngravingForum.com/showthread.php?t=12563


************
How to sharpen 1/8 inch round shanks
http://www.EngravingForum.com/showthread.php?t=11360

************
Getting used to my PC.
Inline image 7
http://www.EngravingForum.com/showthread.php?t=12586

************
.410
http://www.EngravingForum.com/showthread.php?t=12455
|
************
new airgravers te Holland
http://www.EngravingForum.com/showthread.php?t=12477
************
Barry Lee Hands 24k Gold overlay work in progress
http://www.engravingforum.com/showthread.php?t=12412

************
The Lost Decoy
http://www.EngravingForum.com/showthread.php?t=12474

************
New printer that works for transfers
http://www.EngravingForum.com/showthread.php?t=12479

************
Deep relief
http://www.EngravingForum.com/showthread.php?t=12461



************
batch of hammers finished
http://www.EngravingForum.com/showthread.php?t=12462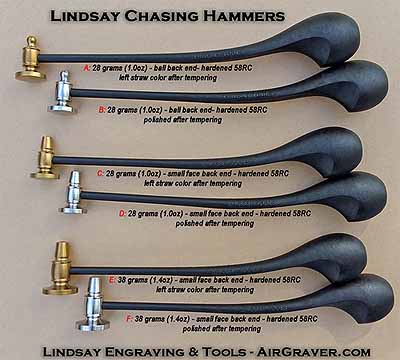 ************
my recent engravings
http://www.EngravingForum.com/showthread.php?t=12456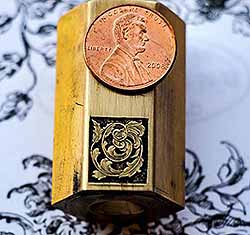 ************
hello
http://www.EngravingForum.com/showthread.php?t=12475

************
Classic AirGraver handpiece with PalmControl
http://www.EngravingForum.com/showthread.php?t=12480
************
Another PalmControl shipping
http://www.EngravingForum.com/showthread.php?t=11266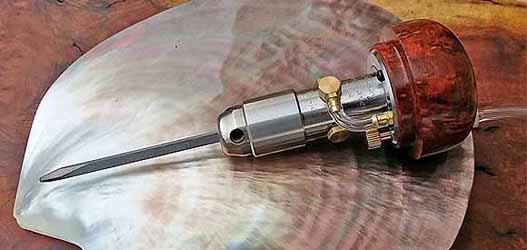 ************
Newbie compressor setup question
http://www.EngravingForum.com/showthread.php?t=12482
************
Transfer problems
http://www.EngravingForum.com/showthread.php?t=12063

************
dumbest question i ever asked
http://www.EngravingForum.com/showthread.php?t=12447

************
Acanthus leaves
http://www.EngravingForum.com/showthread.php?t=12452



************
Agradecimiento
http://www.EngravingForum.com/showthread.php?t=12483

************
Help with broken spring
http://www.EngravingForum.com/showthread.php?t=12478

************
Hand engraving gun
http://www.EngravingForum.com/showthread.php?t=12464


************
stainless steel (316l)
http://www.EngravingForum.com/showthread.php?t=12459

************
Multi-Coin Vise - New Product
http://www.EngravingForum.com/showthread.php?t=1094


************
King of The Pines
http://www.EngravingForum.com/showthread.php?t=12440


************
Sharpening templates
http://www.EngravingForum.com/showthread.php?t=2353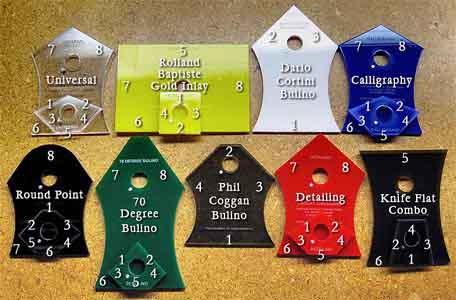 ************
My first independent work of engraving.
http://www.EngravingForum.com/showthread.php?t=12438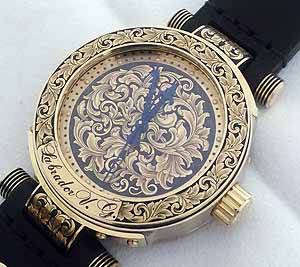 ************
Chasing Hammer Heads
http://www.engravingforum.com/showthread.php?t=12246

************
Star set Tutorial by Jan Hendrik
http://www.EngravingForum.com/showthread.php?t=12441

************
Videos ~ 11 hours worth
http://www.EngravingForum.com/showthread.php?t=2904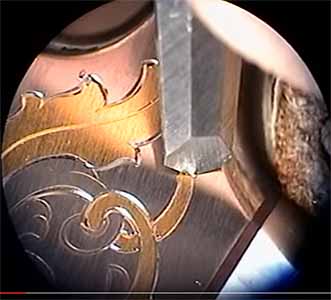 ************
First knife with Classic
http://www.EngravingForum.com/showthread.php?t=12436

************
Engraver meet and greet October 7
http://www.EngravingForum.com/showthread.php?t=12437
************
Veiled Ladies
http://www.EngravingForum.com/showthread.php?t=12432

************
TW Designs Diamond Power Hone almost free to a good home
http://www.EngravingForum.com/showthread.php?t=12357

************
Rolex engraving
http://www.EngravingForum.com/showthread.php?t=12425


************
New favorite chasing hammers.
http://www.EngravingForum.com/showthread.php?t=12384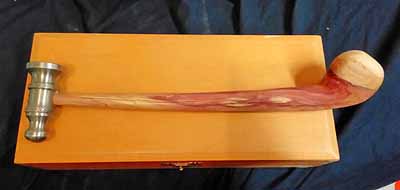 ************
Practice practice practice.
http://www.EngravingForum.com/showthread.php?t=12434


************
Three months of high intensity work
http://www.EngravingForum.com/showthread.php?t=12429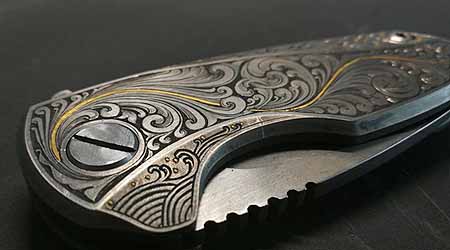 ************
First engraved firearm
http://www.EngravingForum.com/showthread.php?t=12351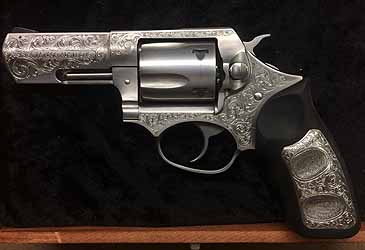 ************
Looking for a firearms engraver for job
http://www.EngravingForum.com/showthread.php?t=12439
************ 
TW Designs Diamond Power Hone almost free to a good home
http://www.EngravingForum.com/showthread.php?t=12357

************

_____________________________________________________
Photo Albums:
http://engravingforum.com/all_albums.php

************
Engraving Books:
American Engravers III by C. Roger Bleile
http://www.airgraver.com/American%20Engravers%20III.htm

"Engraving Historic Firearms, by John Schippers"
http://EngravingForum.com/showthread.php?t=8114

Scroll and Engraving Techniques - Lynton McKenzie
http://www.airgraver.com/Lynton-McKenzie-Book.htm

************

Best Regards,
Steve Lindsay Engraving &Tools
www.AirGraver.com
www.EngravingClasses.com
www.EngravingLessons.com
www.EngravingSchool.com
www.EngravingForum.com
www.EngravingGlossary.com
www.SteveLindsay.com